Transhood Discussion Guide
Below please find information and resources on school safety, as well as a range of related topics, written by Mimi Lemay, transgender rights advocate and parent, and author of What We Will Become: A Mother, A Son and a Journey of Transformation.
Why families like Avery's are going public with their stories and the fight for transgender equality

The past decade has brought attention to the lived experiences and struggles of transgender people like never before. Transgender celebrities Laverne Cox, Chaz Bono, Amos Mac, and Caitlyn Jenner shared their stories in national media. Groundbreaking organizations like GLAAD and HRC have expanded their work to ensure that transgender people are accurately represented in the media, advertising, and in all entertainment platforms.
With visibility and acceptance, however, came a growing wave of backlash from anti-LGBTQ groups who shifted their focus away from a "losing battle" against marriage equality and toward curtailing the ability of transgender people to live and function in society. They claimed, and continue to claim, that being transgender is a choice or a form of mental illness, equating gender-diversity with criminality and assault against cisgender women.
In reality, transgender people are far more frequently the victims of sexual and other forms of violence, particularly transgender women of color. In one of the first scenes of Transhood, Debi Jackson heads to the funeral of Tamara Dominguez, the third trans woman of color to be brutally murdered in Kansas City in 2015.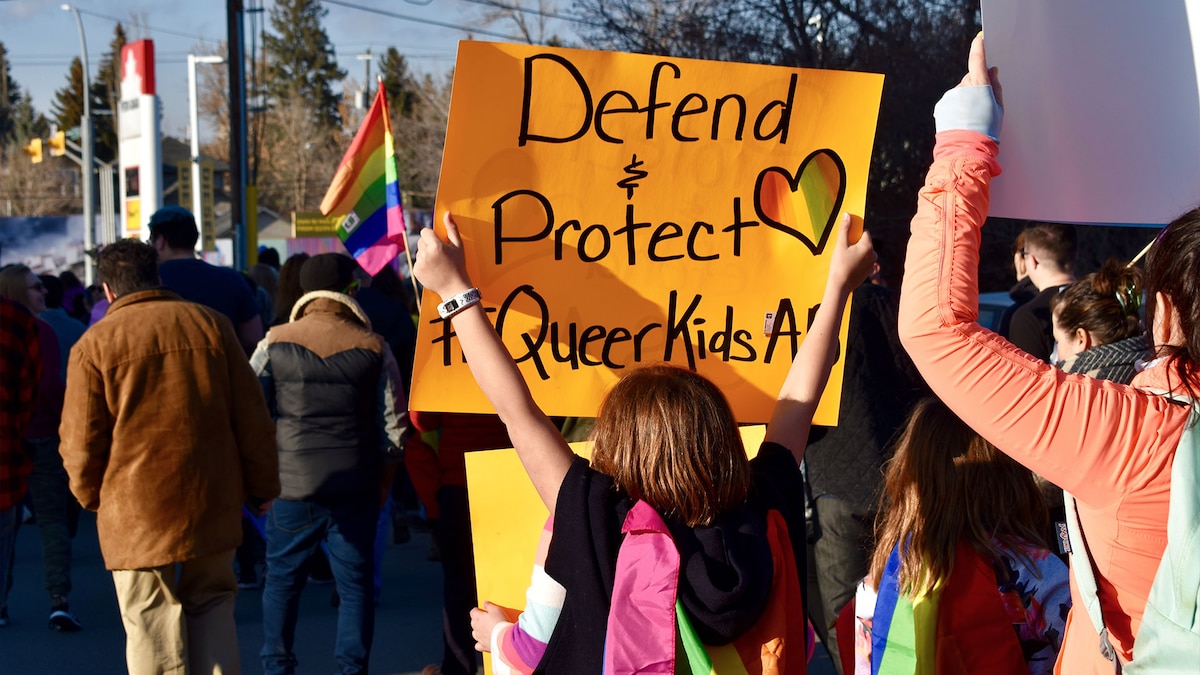 To date, in 2020 alone, 33 transgender people have been murdered in the U.S, most of them Black and Latina women. The past few years have seen a slate of discriminatory laws and ordinances aimed at reducing or eliminating equal access for transgender people in public accommodations, restricting access to trans healthcare, and trying to prevent trans youth from participating in sports. Transgender people face discrimination in nearly every aspect of life, from housing, employment, health care to education. Leena, after booking her first modeling job, sees her opportunity vanish as soon as she identifies herself as transgender. According to the National Center for Transgender Equality, more than 1 in 4 transgender people have lost a job due to bias.
The last decade or so has also increasingly brought to national attention, stories of transgender youth and the particular struggles they faced in their families, schools, and communities to live authentic lives. In 2007, a groundbreaking interview with then 6-year-old Jazz Jennings brought to light the experiences of transgender children and their affirming families. In 2014, Avery Jackson, then aged six, was among a small handful of transgender children whose supportive families reached out to their community and beyond with pleas for acceptance. They are now facing a wave of backlash directed at them, as expressed by Debi, they fear they will become targets of anti-trans hatred and violence. Advocates like the Jacksons often grapple with an impossible choice: fight for Avery's future and sacrifice some measure of privacy and safety today or withdraw and simply hope for the best.
Phoenix's family, as well as Avery's, were among the hundreds of advocates who gathered on the steps of the Kansas Capitol in 2016 to protest a bill which proposed that any student who 'catches,' a transgender student in the bathroom can sue their school for $2500 in damages. Molly, Phoenix's mom, expresses the grim purpose of the bill: "This bounty on our kids is terrifying."
The number of anti-transgender bills aimed specifically at transgender youth and those who offer gender-affirmative care saw an exponential rise in 2019 - 2020.
Civil rights organizations (linked below) have focused on combatting these harmful bills and the false narratives that continue to stoke intolerance and violence toward the transgender community.